How To Pitch for Investment
Join the ultimate pitching acceleration course and learn the indispensable smart-cuts to prepare and present a winning pitch.
Learn how to effectively pitch your business from experienced entrepreneurs and investors!
Do you need answers to any of the following questions?
W

hat are m

y funding options?
Find out the answers to these investment questions, and more…
How do invest

ors think?
Hear directly from our panel of venture capital investors
How do I create a winning pitch deck?
Learn how to compile and design a winning Pitch Deck with input from founders and investors to ensure you cover all the bases.
How do I deliver a memorable pitch?
Learn how to capture the attention of investors from entrepreneurs who have successfully pitched themselves.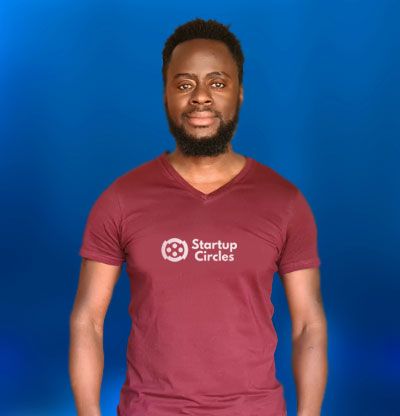 MEET YOUR PROGRAMME LEAD
Sandras Phiri
Sandras is an expert on entrepreneurship and innovation. He has founded successful companies in IT, entertainment and startup education. He has worked with over 25 organisations, lectured at over 17 universities and been to 22 countries.

Sandras has a degree in Computer Science and an MBA from UCT. He has been taught by teachers such as Dr John Demartini, Roger Hamilton and Tony Robbins. He has shared stages with Facebook and Asana co-founder Dustin Maskovitch, Youtube co-founder Steve Chen, Guy Kawasaki, Steve Blank and Clayton Christensen.

He has worked in banking, mobile payments, unit trusts, IT and education. He has been named one of the 15 tech people to follow in 2018 and 2019. He has been featured on CNBC Africa and SABC 3 and has been a mentor on SABC 1 TV programme Making Moves.

He is the director of entrepreneurship development at Africa Trust Group, the fund manager for Enygma Ventures, and former Director of Startup Grind Cape Town, Johannesburg and Luaska.
Here's what our students are saying...
In the four years of building my company, attending a number of programs and pivoting 5 times, nobody has given my team and I half the knowledge we have received from Startup Circles in the last 4 weeks.

The Launch has introduced our team to a community of brilliant, like-minded entrepreneurs, from across the continent, with whom we're exchanging a wealth of knowledge and experiences in the entrepreneurship journey.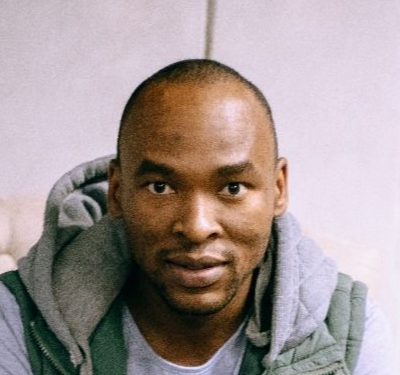 I was part of the Y Combinator Startup School this January and I still feel I am gaining more at StartupCircles than at YC cohort. I think the reason is because we get to talk to Sandras and mentors directly, as well as other Entrepreneurs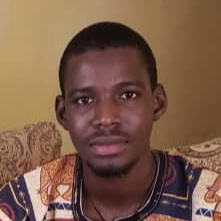 I want to say thank you for last night and this training program - I am learning SO much about how to implement ideas - I wasn't aware that there was in fact a framework one could follow for entrepreneurship so this is SUPER insightful.

Don't miss out on this incredible 
learning opportunity
Frequently asked questions
Will I get feedback on my pitch? Can I join even if I am still coming up with ideas?
This is a DIY online course. We provide you with the information and actions you need for effective pitching – but the implementation is up to you. Our premier programmes include weekly pitch practice sessions with live coaching and direct feedback. You will however be granted the opportunity to sit in on a Demo Day where people pitch live and get feedback on their pitches.
Will I get to pitch in front of investors?
This course doesn't include live investor pitching. If you're interested in weekly pitch practice with mentors, and pitching in front of investors monthly, then please check out our premiere programmes. These include Startup Launch for aspiring and early-stage entrepreneurs, and Ignition for existing businesses.
Will you help me with my business plan?
We encourage everyone to focus on their pitch deck first, prior to any business plan. The pitch deck is what investors hear first and what captivates their attention. They receive many pitch decks a day, so the pitch deck needs to be good! They are not interested in reading long business plans.
This is a DIY online course and includes all the key guidance you will need for pitching. It's up to you to take it all in and apply it to your business. If you are interested in regular coaching or mentoring sessions, then Founders Circle would be great for you.
Will I get investment from doing this course?
This course explains all the options available to you for funding, how to approach investors, and how to craft and deliver a great pitch deck. It provides you with the best tools, and its up to you to build your great pitch! We can't promise funding as its down to you to apply all the lessons you learn in the course, which will be specific to your business.
I've written my business plan already, is this course appropriate for me?
Yes it is! Having a business plan and pitching well to investors are two different things. A business plan is just a document. Your pitch is how you present your business through slides and verbal communication. Doing this course will help you to view your business plan in a different light, and make it even better!
I'm just starting out, is it too early to do this?
The earlier you do this course the better! You'll learn the options available to you to fund your new business, and what you should be focusing on ahead of time for investment.
What happens after the course
We would love to welcome you to join our online communities. You can access more advice, and attend our monthly events. We also provide additional courses you may benefit from as you continue to grow your business.
Will you give me a list of investors I can go to?
The type of investor you need is often dependent on a number of factors. These include your industry, type of business, your stage, your business maturity and what you plan is for using the money invested. In the course we explain how these factors relate to the type of investors you should look for. When it comes to the investors themselves, they also have different focuses e.g. technology or health. We can give you guidance on how to approach this, and plan your conversations, but we won't be able to give a list tailored to you.
Get Started

How To Pitch for Investment
Join the ultimate pitching acceleration course and learn the indispensable smart-cuts to prepare and present a winning pitch.